A&D Fabrications Ltd have been established since 1997 creating hand crafted Solid Surfaces to the commercial and private sector. They offer comprehensive packages tailored to each client, ensuring each project runs smoothly from start to finish. With a design team on hand, A&D will help you manage your projects from concept to visualisation. With an impressive portfolio, A&D are at the forefront of the industry with a collective 50+ years' experience in the fabrication and installation of specialist surfaces. As such A&D guarantee the labour on every installation for 10 years. This is in addition to the 10 year manufacturer material guarantees to give you full peace of mind.
Clients Include: Apple, Bluewater Shopping Centre, Christies, Fenwicks, Grand Designs Live, IBM, Jaguar Land Rover, KBB, Mercedes, Microsoft, Porsche, Santander, Tony and Guy, The Ministry of Defence (MOD)
For more information or a customised quote please contact us on:
01234 752233
or email us: sales@adfabrications.co.uk
we take pride in every job.
What We Do
Quality & Guarantee
A&D are committed to producing high-end quality products safeguarded by quality assurance. In the unlikely event a problem should occur, A&D are committed to resolving issues promptly to minimise impact of deliverables. We guarantee all our work for 10 years to match the 10 year manufacturers material guarantee. Please contact us for more information.
Health & Safety
A&D pride themselves on delivering a specialised and professional service enhanced with International Organization for Standardization Certification (ISO). The team are extremely skilled in their craft and equipped to work on commercial sites, and carry all the necessary documentation and equipment required as such all our team have CSCS cards as standard.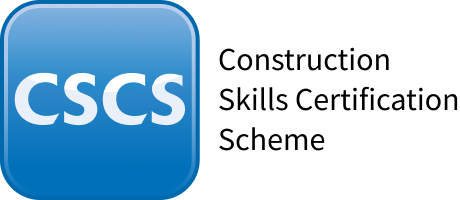 ``I had my worktop for 11 years and A&D Fabrications were able to lift and store the worktop whilst the base was replaced and returned back to its original standard good as new, I was amazed at how durable the product was.``
Howard K. Stern
``The team at A&D met with me and my team and was crucial in securing a large commercial contract. It was great to have their support with an unfamiliar material and their expertise was evident.``
Howard K. Stern
``A&D have been with us for a number of years and have accommodated all our business needs. They are very professional and make us a priority regardless of workloads, and they have never disappointed us.``
Thomas More
``I was amazed to see the finished product. I didn't really understand how versatile this product was until the work was finished. A huge thank you to everyone at A&D.``
Thomas More
``We have used A&D for ongoing commercial projects and find them flexible when it comes to the deliveries and cost. They work closely with us to ensure our our customers' needs are met at all times. We can have an open and honest discussion with them about our projects and can rely on their professionalism at all times.``
Thomas More
Charity
A&D are happy to support MIND, Willen Hospice (Local Charity) Great Ormond Street, Cancer Research UK and the National Dogs Trust. These charities are important and directly impact our Employees. If you would like to make your own donations, please contact the individual charities direct or speak to one of our team and we will be more than happy to tell you more about why we choose to support these charities.